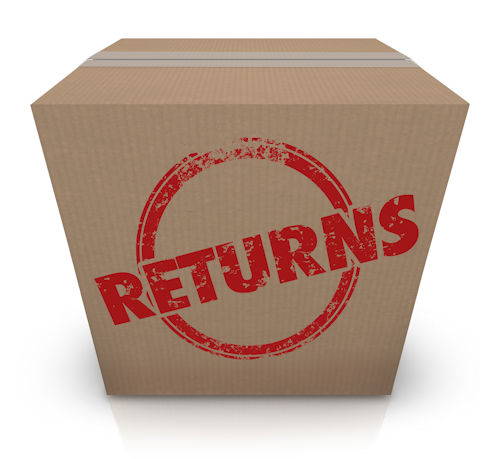 1. To return an item check to make sure it was purchased within 30 days. Special order, custom orders, custom sizes , clearance, over-stock, and closeout items are not returnable.
2. If purchased online [please proceed to step 3]. If purchased by phone or other please call 1-800-561-1370 or email sales@mailersdirect.com or if chat is available at bottom of page you can go there.
3. Enter email associated with order on form below.
4. Enter order number in order number box. Orders begin with 'MD'
5. Click 'Lookup' button.
6. New window will pop up now select return type [Credit] [Refund] or [Replacement]
7. Select quantity to return.
8. Select the correct reason for return.
9. Add any other information needed or information you may think may be important
10. Once submitted your refund will go into 'pending for review' Please wait for us to review request and we will send you directions and a RA number . DO NOT ship product back without a RA number or approval, the package will not be accepted.
Thank you
Mailers Direct